Creative designing is our passion which reflects in our Web & Graphic Design work.
We give Quality High End Website Design that would make you stand out in the crowd.
Best SEO Company in Bangalore, Best Web Designing & Top Web Development Company in Bangalore, India
Creative Web Design
We are among top 10 & Best Web Designing Company in Bangalore, India. Your website reflects your business image on the Web. Make an online statement through our creativity with the Best Website Designs making your competitors look inferior. Good quality Web development & Web designing works can be found at one reputed place, Creative Web4U is named and famed as best web development companies in Bangalore, India.
Generating Traffic
Our SEO services are all aimed at increasing your website visitors helping you with higher online leads. Our SEO service packages are pocket friendly for all businesses. We are among the top 10 SEO companies in Bangalore offering professional SEO experts and unique SEO service provider.
Ecommerce Solution
We design a strong foundation for your online sales with our Ecommerce Website Solutions taking care of every aspect. Our Ecommerce Website designs will attract online shoppers enabling you run a successful online shop. We are famous as best E-commerce company, E-commerce Solutions company, E-commerce Web Development company, E Commerce Application Development Company, E-Commerce Services Company in Bangalore, India
Graphic Design
Introduce your business with highly impactful collaterals which creates your 1st impression. Get eye-catchy & Best Graphic Designs for your business from the Top Web & Graphic Designing Company in Bangalore. We are among best graphic and logo design company in Bangalore
Domain & Hosting
We help you take your 1st business step online though domain name registrations and hosting space for your website and then the Web Design & Web Development. We do annual domain and hosting renewals for all our existing clients and also maintain their Websites.
Content Writing
Your website content is very important as it introduces your business to your potential clients and reflects your business goals. Create a good impression with good Website Design & content. We always focus on quality and unique content alongwith best Web Designing and Web Development. Website Content plays a vital role to improve SERP of Web site. We are leading and top web designing company in Bangalore, India.
Latest from the
Blog
Trends today have changed with the growth in technology adding a new dimension to the use of internet.
Ecommerce is the current trend to grow your business online.
Our goal is to satisfy our existing Website & SEO service customers and to attract new customers by building and maintaining a reputation in the IT industry as a company that offers cost-effective & high-quality Web Design and Development solutions to varied clientele. Our mission is to offer Web Design and Development services beyond client expectation with outstanding quality and flexibility.
Quality Service Guaranteed
Professional Approach
Competitive Pricing
Experienced Team
Customer Satisfaction
Prompt Work Completion
24⁄7 Support Team
No Gimmicks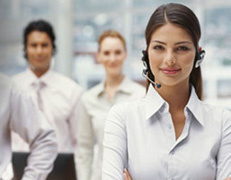 CreativeWeb4U is just a call away and we are always delighted to serve you with our web services.
Live Support (24⁄7 - 365 days)
Phone Support (9 AM to 10 PM)
Email Support (24⁄7 - 365 days)
We are available Online available all the time and Our Head Office is located at Bangalore, Karnataka, India
No.6, 3rd floor,Jaiswal Center, 10th B Cross,
KHB Main Road, Kanakanagar, R.T.Nagar,
Bangalore-560032, India
+91-80-42053190 or 42072632
info@creativeweb4u.com
Testimonials
CreativeWeb4U has given our business a complete new outlook through its creative designs for all our business collaterals.
We were happy to hear our competitors trying to find out who designed our stationery. CreativeWeb4U has really done a good job for us.
We never had a website and thought we don't need for our small business but trusting CreativeWeb4U we went ahead only to know how important a website is for every business irrespective of small or big.
We were doing our business which was going down day-by-day until CreativeWeb4U designed a website and today I must say we are soaring high day-by-day.
It was indeed a wise decision to invest on redesigning our website as we are having higher returns.
We had a good website but it was "useless" until CreativeWeb4U approached us for taking up SEO package. Today we are on 1st page of all search engines with growing website visitors.
I wanted to only change my visiting card design but after seeing the sample design which the team of CreativeWeb4U designed, I decided to change my entire business stationery with their compelling designs.
CreativeWeb4U's team has a very professional way of handling all our issues even after services. This is one company that keeps it commitment of support after service.